SKU: plastic_rivet
This product usually ships the same business day!
$0.99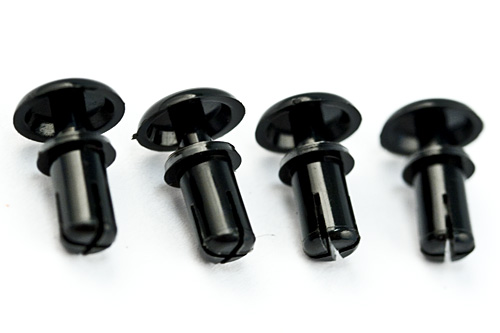 Fan Mounting Black Plastic Rivets
These are simple and cost effective rivets to mount standard fans inside your computer case. These black plastic rivets are similar to those used for fan mounting in Lian Li cases.
They are reasonably quiet because they transfer less vibration than standard case fan screws, however, they are not specifically designed to be noise absorbing fan isolators such as the anti-vibration fan mounts.
Yet, for an inexpensive quiet fan mounting solution, these black plastic push rivets are easy to install and work great.
$0.99

If you have any questions, don't be afraid to ask. No problem is too big or too small. We are, at our very core, a custom PC builder. So, if you have a custom need, we can find the solution. All you need to do is ask our sales team. We will be glad to answer all your questions.