When it comes to support; knowledge, patience, and starting with high-quality components, are the key.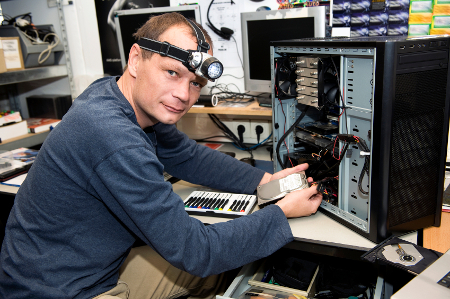 Our goal at SilentPC.com is to build the most reliable, powerful, and silent PCs possible, so that you never have a single issue with your PC. Our entire company is based on your repeat business. It is extremely important to us that you are 100% satisfied, so that you will be ready to buy another PC from us 5+ years down the road.
If you call in for support at End PC Noise, you will get personal, and helpful support by the techs who designed your PC. Unlike many computer manufacturers, if you call in for support you won't end up being helped by someone who is simply reading out of a manual. You will be taken care of by a knowledgeable technician, possibly even the one who originally assembled and tested your PC!
If you are having any issues at all, please don't hesitate to Contact Us. We will mend your PC problems in no time!
Email
Technical Support - support@silentpc.com
Contact Sales - sales@silentpc.com