SKU: case_fan_screws
This product usually ships the same business day!
$0.39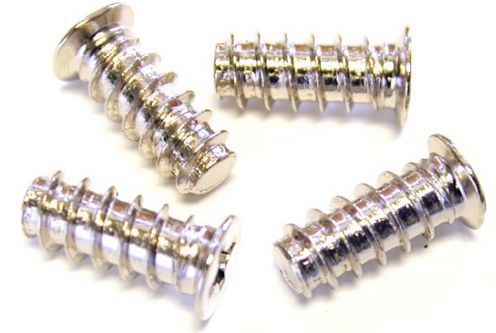 Case Fan Screws
These are standard computer case fan screws for any standard case fan with standard case fan holes (7/32" or 5.5mm). If you are ordering a standard case fan and don't have any case fan screws or mounts, you should pick up a few of these screws.
Each package contains four standard case fan screws which are compatible with standard fan screw holes. If you need more case fan screws, see our Case Fan Screws - 50 Pack.
Note: all of our 80mm, 92mm, 120mm, and 140mm case fans include standard size case fans holes. Our 40 and 70mm case fans have a smaller hole than the 7/32" standard fan screw hole.
Case Fan Screws | Quantity 4
Manufacturer
Generic
Product Name
Case Fan Screws | Quantity 4
Quantity
4
Size
7/32"
Purpose
Screws designed to attach standard case fans to computer case
$0.39