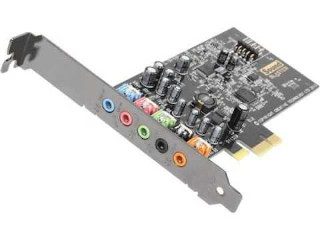 Just about every motherboard we carry these days has built in audio that is great by almost everyone standards, however, we have some additional super high-end options available for the audio enthusiast featuring up to 24bit/192KHz HD audio!
If there is a specific audio card that you would like to use that we don't offer, please contact our sales team to set up a special order!

If you have any questions, don't be afraid to ask. No problem is too big or too small. We are, at our very core, a custom PC builder. So, if you have a custom need, we can find the solution. All you need to do is ask our sales team. We will be glad to answer all your questions.