SKU: scythe_case_fan
This product usually ships the same business day!
$3.95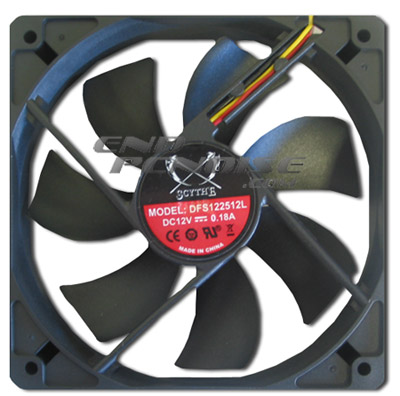 Scythe 120mm Case Fan
We strive to build the quietest computers possible. Sometimes in the process of building a quiet computer, we have parts that don't meet our level of commitment to keep the computers quiet. This is why we're selling the Scythe 120mm Case Fan as a SURPLUS PART. This is a brand new Scythe 120mm Case Fan. The noise level isn't as low as we want for the computers that we sell so we're offering it as a SURPLUS item. Selling the fan as SURPLUS guarantees that we can offer a brand new item at an incredibly low price. Our surplus price is a great deal which includes a one year warranty.
Please note: Although these Scythe 120mm Case fans are reasonably quiet, they are not specialized quiet computer parts, but rather a surplus standard computer fan.

$3.95