SKU: pci_ventilation_brackets
This product usually ships the same business day!
$1.99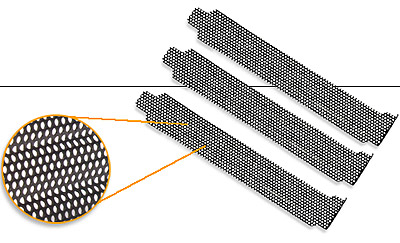 PCI Ventilation Brackets
Get some extra ventilation in your system with the Nexus PCI-300 Ventilation Brackets.
Is the inside of your PC case heating up? Could it use some more fresh air, but there aren't any more ventilation holes available? You can place these metal mesh Nexus PCI Ventilation Brackets (PCI-300) in your unused PCI-Slots to have some extra ventilation in your system. A cheap, quick and easy solution for extra ventilation.
PCI Ventilation Bracket Features
3 units in one package
Strong shaped metal mesh
Quick and easy solution!
Universal design
$1.99

If you have any questions, don't be afraid to ask. No problem is too big or too small. We are, at our very core, a custom PC builder. So, if you have a custom need, we can find the solution. All you need to do is ask our sales team. We will be glad to answer all your questions.