NEXUS 80MM QUIET FAN |80MM QUIET CASE FAN
SKU: nexus80mm
This product usually ships the same business day!
$11.99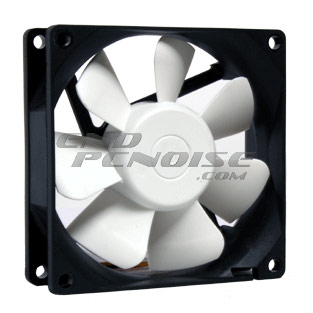 Nexus 80mm Quiet Fan
The Nexus 80mm quiet case fan has a true 17.6 dB(a) decibel rating - measured in an anechoic chamber using ISO standards. This is one instance where the case fan's decibel ratings haven't been understated by the manufacturer.
How does the Nexus 80 mm quiet fan measure up?
This Nexus 80mm case fan is extremely quiet. According to our own listening tests, this fan is quieter than any other 80 mm quiet case fan on the market (including the Papst 8412ngl). Yet, it measures a decent 20.2 CFM airflow level and is available at a reasonable price. This quiet fan also includes the added advantage of both a 3-pin motherboard power connector and a 4-pin standard power connector. This versatile case fan is truly worth its weight in gold.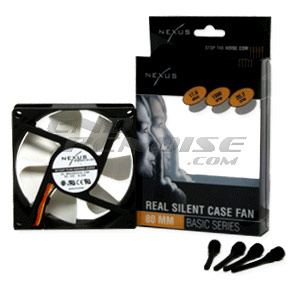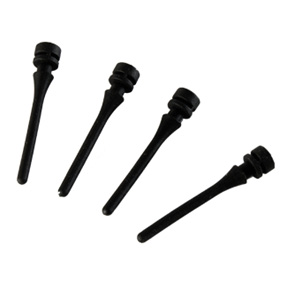 Same Great Product - New Options Included
Black & White with Fan Mounts
Now in black and white with silicon fan mounts included for absolute silence.

Nexus Real Silent 80 mm Case Fan Specifications
Manufacturer
Nexus
Model
SP802512L-03
Power Connectors
3-pin and 4-pin
Dimensions
80x80x25mm
Weight
85 Grams
Rated Voltage
12 Volts
Operation Voltage
10.2 ~ 13.8 Volts
Input Current
0.15 Amp Max
Input Power
1.8 Watts Max
Rotation Speed
1500 RPM
Acoustic Noise
17.6 dB(A)
Airflow
20.2 CFM
Operation Temperature
-10 to +70 C
Storage Temperature
-40 to +75 C
Manufacturer's Warranty
3 Years
$11.99