Warning: Technology changes very quickly so it is always recommended that you look at the date when the article was last updated. If you have any questions feel free to contact us.
Article Date: 06-01-2018
PC Bottlenecks - CPUs, Hard Drives, PCIe Lanes, DMI 3.0, DMI 2.0
Computer Speed & Bottlenecks
Computer speed has always been an elusive target. Numerous components work together to create a seamless computer experience. If one of those components is dragging behind the other components, this creates a bottleneck in your PC. With an increase in the speed of various computer components, these bottlenecks might be a lot less noticeable than they were a few years back. However, depending on what you do with your computer, you definitely can still experience a bottleneck in your PC. Any number of factors can create a bottleneck:
CPU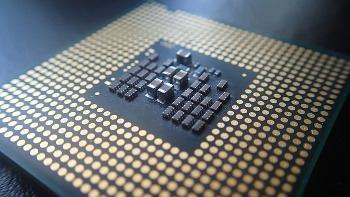 A slower CPU can slow your whole PC down, but today's CPUs are so much more powerful that even an average consumer-grade CPU can outperform the highest-end professional CPU from five or more years ago. Still, the faster the CPU, the better performance you can expect from your PC.
HARD DRIVE
Using a standard hard drive instead of an SSD/M.2 drive, or an (even faster) NVMe SSD/M.2 drive, can definitely bottleneck today's PC.
RAM
A limited amount of RAM can cause a bottleneck in your PC, especially if you are running memory hungry applications.
VIDEO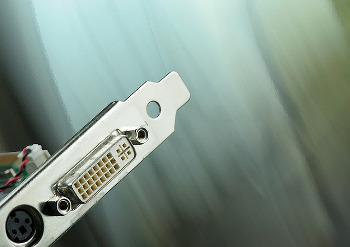 Using onboard video or a less powerful video card can cause a bottleneck on your PC. Not only do many of today's video cards feature CUDA cores, off loading some of the CPUs work to the video card, but using a more powerful video card can actually help your PC to process certain types of work (graphics, video, and gaming) more efficiently.
EXTERNAL TRANSFER DEVICES
Using a slow external transfer device or port can slow down your PC when transferring and saving files to an external device. Using USB 3.1 (up to 10 Gbps) or 3.0 (up to 5 Gbps) instead of USB 2.0 (up to 480 Mbps) can make a huge difference in transfer speed.
PROGRAMS
Having too many programs installed, especially those that run in your systray can slow down your PC revealing your existing bottlenecks. For more information, see our article on keeping your computer running fast.
PCIe LANES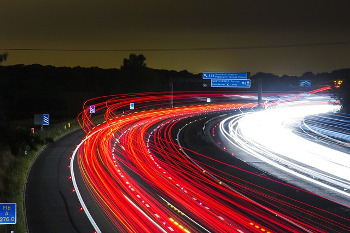 One feature of today's PCs that frequently gets overlooked in terms of being a bottleneck for your PC is your PC's PCIe lanes. PCIe lanes are your PCs highways for data transfer. Your PC has two sets of PCIe lanes, one controlled by the CPU and the other controlled by your motherboard's Chipset. Socket 1151 CPUs feature 16 lanes of PCIe lanes on the CPU side and Socket 2066 CPUs features 16-48 lanes of PCIe lanes on the CPU side. PCIe bus lanes are less likely than in the past to be an issue when purchasing a new PC because every so many years the PCIe standard updates. PCIe last updated several years ago when motherboard manufacturer's switched over to PCIe 3.0 instead of PCIe 2.0. PCIe 2.0 has 500 MB/s effective bandwidth per lane. PCIe 3.0 has 985 MB/s effective bandwidth. PCIe 4.0 is due out sometime in 2018.
The number and type of PCIe lanes are based on your CPU and your motherboard's chipset. Socket 1151 CPUs feature up to 20 lanes of PCIe lanes on the CPU side and Socket 2011v3 CPUs feature 16-48 lanes of PCIe lanes on the CPU side. The following is a chart explaining various motherboard chipsets and the number of PCIe lanes they have on the chipset side.
DMI
An even less well known source of bottlenecks in your PC is your Direct Media Interface (DMI). Your DMI is responsible for handling the traffic between the chipset side of your PC and the CPU side.
Components on the CPU Side use the PCIe lanes that come with your CPU to operate. What is located on the CPU side of your PC varies from motherboard to motherboard. Typically, however, the PCIe lanes on the CPU side handle the CPU, memory, and the GPU (video), as well as some PCIe slots. On lower end boards (H97, Z97, H110, H170, Z170) the CPU typically controls one PCIe slot, whereas on higher end boards (X99, C612) the CPU typically controls all PCIe slots except for the PCI x1 slots.
The PCIe lanes on the chipset side operate most everything else - including hard drives (unless they are PCIe hard drives located in CPU controlled slots), input devices, sound, RAID, and network controllers.
Your PC's DMI negotiates and acts as the route for information being sent between the CPU side of your PC and the chipset side. Skylake chipsets H170, Z170, and C232 now use DMI 3.0, which is almost twice as fast as its predecessor DMI 2.0. DMI 3.0 is roughly the equivalent of four PCIe 3.0 bus lanes (or 33.8 Gb/s). DMI 2.0 is roughly the equivalent of four PCIe 2.0 bus lanes (or 17.2 Gb/s). Since many NVMe drives can be read at about 20 Gb/s (higher than DMI 2.0's 17.2 Gb/s), if using a motherboard with DMI 2.0, you won't be able to realize the full potential of the drive (unless you are using a PCIe NVMe drive in the slot that the CPU is controlling).
The following table lays out the chipset side PCIe lanes and the DMI limitations. If you are using a high speed (non PCIe) NVMe drive on a motherboard with DMI 2.0, you will not get 100% of the potential of the drive on that motherboard. Furthermore, an application such as RAID on those fast drives would even be limited on a DMI 3.0 board.
| | | | |
| --- | --- | --- | --- |
| Motherboard Chipset | Chipset PCIe Lanes | CPU PCIe Lanes | DMI |
| Q170 (Thin-Mini Kaby Lake) | 6 lanes PCIe 2.0 | 16 lanes PCIe 3.0 | DMI 2.0 (5 GT/s - equivalent to 4 lanes PCIe 2.0) |
| H170 (Skylake/Kaby Lake) | 16 lanes PCIe 3.0 | 16 lanes PCIe 3.0 | DMI 3.0 (8 GT/s - equivalent to 4 lanes PCIe 3.0) |
| Z170 (Skylake/Kaby Lake) | 20 lanes PCIe 3.0 | 16 lanes PCIe 3.0 | DMI 3.0 (8 GT/s - equivalent to 4 lanes PCIe 3.0) |
| H270 (Skylake/Kaby Lake) | 20 lanes PCIe 3.0 | 16 lanes PCIe 3.0 | DMI 3.0 (8 GT/s - equivalent to 4 lanes PCIe 3.0) |
| Z270 (Skylake/Kaby Lake) | 24 lanes PCIe 3.0 | 16 lanes PCIe 3.0 | DMI 3.0 (8 GT/s - equivalent to 4 lanes PCIe 3.0) |
| H370 (Coffee Lake) | 20 lanes PCIe 3.0 | 16 lanes PCIe 3.0 | DMI 3.0 (8 GT/s - equivalent to 4 lanes PCIe 3.0) |
| Z370 (Coffee Lake) | 24 lanes PCIe 3.0 | 16 lanes PCIe 3.0 | DMI 3.0 (8 GT/s - equivalent to 4 lanes PCIe 3.0) |
| C232 (Skylake Xeon E3 v5 and v6) | 8 lanes PCIe 3.0 | 16 lanes PCIe 3.0 | DMI 3.0 (8 GT/s - equivalent to 4 lanes PCIe 3.0) |
| X99 (i7 Enthusiast) | 8 lanes PCIe 3.0 | 28-40 lanes PCIe 3.0 | DMI 2.0 (5 GT/s - equivalent to 4 lanes PCIe 2.0) |
| X299 (i5-i9 Enthusiast) | 24 lanes PCIe 3.0 | 16-44 lanes PCIe 3.0 | DMI 3.0 (8 GT/s - equivalent to 4 lanes PCIe 3.0) |
| C422 (Xeon-W) | 24 lanes PCIe 3.0 | 48 lanes PCIe 3.0 | DMI 3.0 (8 GT/s - equivalent to 4 lanes PCIe 3.0) |
| C612 (Xeon E5 v4) | 8 lanes PCIe 2.0 | 40 lanes PCIe 3.0 per CPU | DMI 2.0 (5 GT/s - equivalent to 4 lanes PCIe 2.0) |
| C621/C622 (Scalable CPU) | 20 lanes PCIe 3.0 | 48 lanes PCIe 3.0 per CPU | DMI 3.0 (8 GT/s - equivalent to 4 lanes PCIe 3.0) |