SKU: SATA_power
This product usually ships the same business day!
$1.99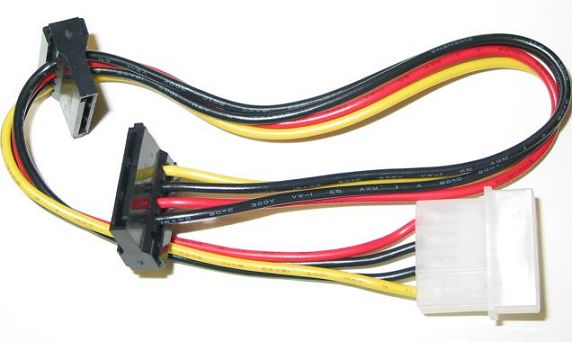 SATA Power Adapters
*Actual Product May Vary
These SATA Power Adapters convert your existing molex power connector into two Serial ATA power connectors (SATA power adapters). If you have more serial ATA hard drives and/or DVD Drives than you have SATA power connectors, then use this 2 connector SATA Power Adapter to power those devices.
$1.99