SKU: SATA_power
This product usually ships the same business day!
$1.99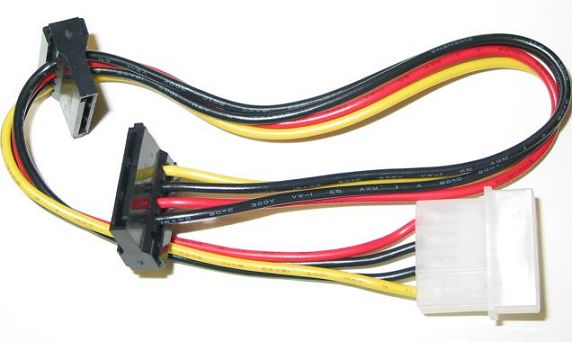 SATA Power Adapters
*Actual Product May Vary
These SATA Power Adapters convert your existing molex power connector into two Serial ATA power connectors (SATA power adapters). If you have more serial ATA hard drives and/or DVD Drives than you have SATA power connectors, then use this 2 connector SATA Power Adapter to power those devices.
$1.99

If you have any questions, don't be afraid to ask. No problem is too big or too small. We are, at our very core, a custom PC builder. So, if you have a custom need, we can find the solution. All you need to do is ask our sales team. We will be glad to answer all your questions.