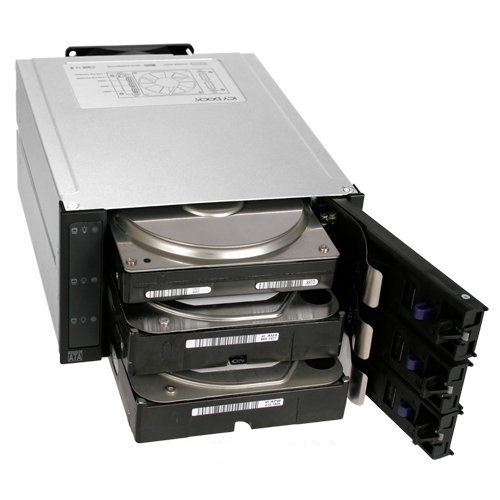 Hot-Swap drive bays allow you to add and remove additional drive from your system without having to open up the case or mess with any cabling. There are many different Hot Swap bays configurations from many different manufacturers that we have tested over the years and have condensed that list to what has been some of the most requested parts from customers.
| Description | Model Number |
| --- | --- |
| No Removable Drive Bay | |
| ICY DOCK 4x 2.5inch SSD in 1x 5.25in Bay | MB324SP-B |
| Startech 1x 3.5in HDD in 1x 5.25in Bay | HSB100SATBK |
| Startech 3x 3.5in HDD in 2x 5.25in Bays | MB153SP-B |
| Custom Drive Enclosure- Price Determined Later | |

If you have any questions, don't be afraid to ask. No problem is too big or too small. We are, at our very core, a custom PC builder. So, if you have a custom need, we can find the solution. All you need to do is ask our sales team. We will be glad to answer all your questions.