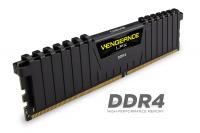 Here at SilentPC (Cool Tech PC) we offer many different memory configurations throughout our systems, but our DDR4 based systems all use the same Kingston Memory Model and the faster Corsair modules in different configurations. Both Kingston and Corsair have an amazing track record for reliability, and offers a lifetime warranty on their memory.
How Much RAM Do You Need? Click HERE

If you have any questions, don't be afraid to ask. No problem is too big or too small. We are, at our very core, a custom PC builder. So, if you have a custom need, we can find the solution. All you need to do is ask our sales team. We will be glad to answer all your questions.