SKU: surplus-1151-cpu-cooler
This product usually ships the same business day!
$6.95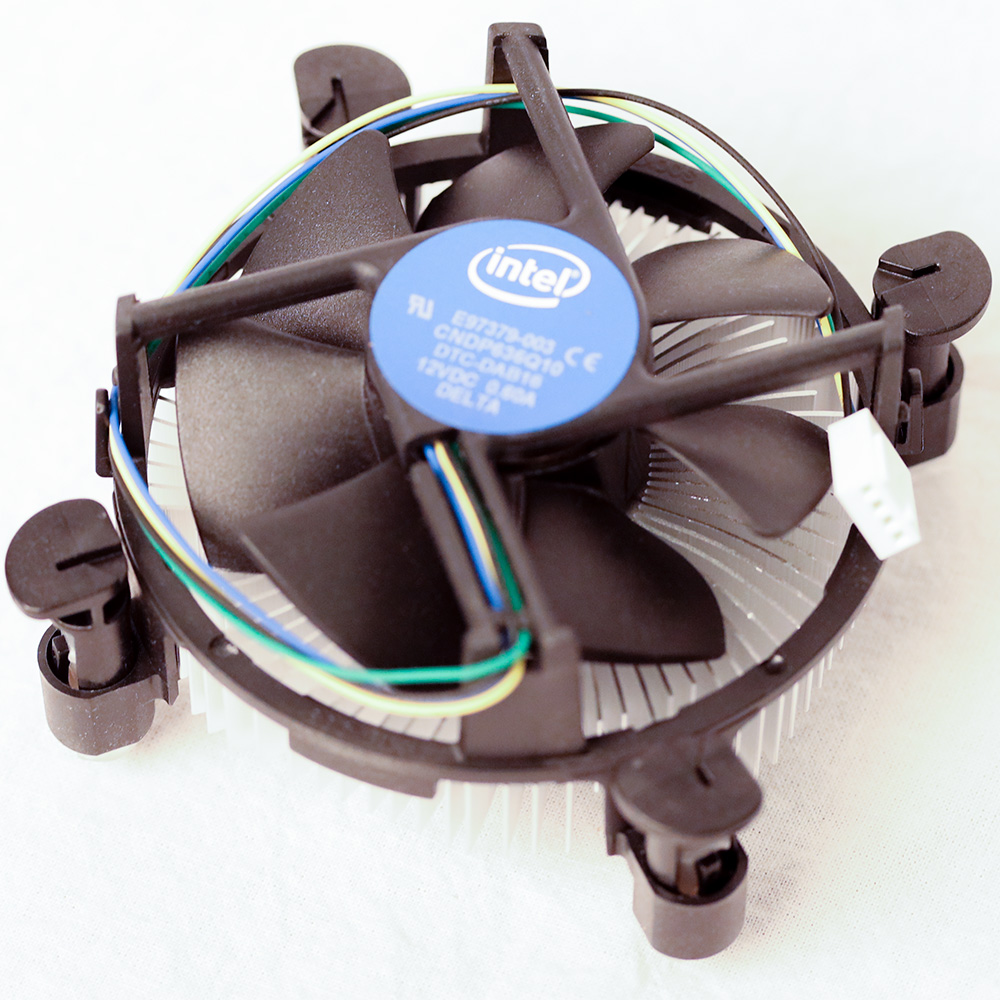 Stock Intel Socket 1151 CPU Cooler
In the process of building quiet computers, we end up with a lot of SURPLUS PARTS. These are NEW parts, but are surplus parts we couldn't use with our systems (usually because they weren't specialized quiet computer parts). If you are looking for a standard Socket 1151 CPU fan, we can offer them to you at incredible cost savings to you.
Socket 1151 i7 Stock CPU Fan
This is the new i7 Socket 1151 stock heatsink and fan for Socket 1151 CPUs. It has been pulled from NEW i7 Socket 1366 retail boxes. These new Socket 1366 heatsinks and fans, with copper bottoms, work great as a standard CPU replacement cooler for Socket 1366 CPUs. It will keep your Socket 1151 CPU cool with a reasonable amount of noise. Please note: Although these i7 CPU fans aren't excessively noisy, they are not specialized quiet computer parts, but rather a surplus standard i7 CPU fans.
Actual Product May Vary From Picture.
$6.95