SKU: holdem
This product usually ships the same business day!
$2.99

HOLD'EM | Cable Organizers
HOLD'EM | Black, Black & White | Set of 3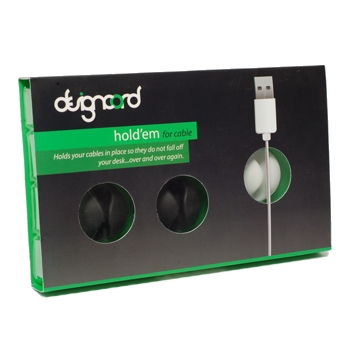 Messy cables? Hold'em cable oranizers hold 'em in place!
Hold your cable in place where you want it so it does not fall off your desk over and over again.
A Hold'em cable organizer sticks to your desk, or behind your desk, or anywhere really...and conveniently keeps hold of your cables to keep them within reach. These easy to use cable organizers are available in a set of 3. Hold 'ems conveniently organize USB cables, audio cables, mice cables, and more.
HOLD'EM Cable Organizer Specifications
Model
HD-BBW
Colors
2x Black & 1x White
Quantity
Set of 3
$2.99