SKU: external_sata_port
This product usually ships the same business day!
$2.99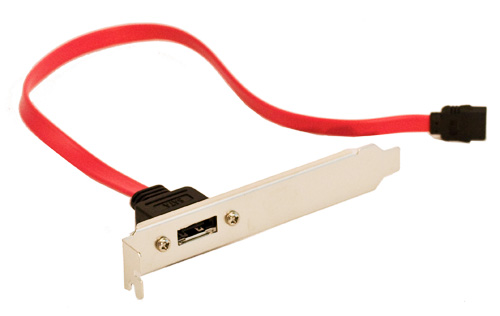 External SATA Port Header
In the process of building quiet computers, we end up with a lot of SURPLUS PARTS. These are new parts, but are surplus parts, usually because we couldn't use them with our systems.
If you're in need of an External SATA Port Header, you can pick one up cheap here.
$2.99

If you have any questions, don't be afraid to ask. No problem is too big or too small. We are, at our very core, a custom PC builder. So, if you have a custom need, we can find the solution. All you need to do is ask our sales team. We will be glad to answer all your questions.