SKU: SilverStone_120mm_fan
This product usually ships the same business day!
$3.95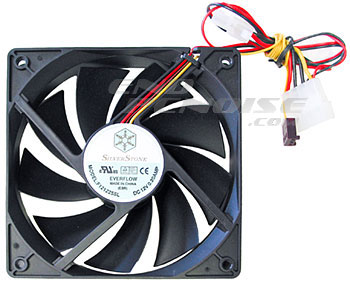 SilverStone 120 mm Case Fan
In the process of building quiet computers, we end up with a lot of surplus parts, like these 120mm case fans. These are new case fans, but are surplus fans we couldn't use with our systems. If you are looking for high-quality surplus parts such as these fans, we can offer them to you at incredible cost savings to you.
NEW SilverStone 120mm 4-Pin Case Fans
These are new 120mm 4-Pin Case Fans with fan speed sensor by SilverStone. While these case fans are high-quality case fans, these are not specialized quiet case fans. However, if you are looking for a standard case fan, these are the fans for you.
$3.95