FAN FILTER | NEXUS 120MM COMPUTER FAN FILTER FF 120
SKU: ff-120
This product usually ships the same business day!
$4.29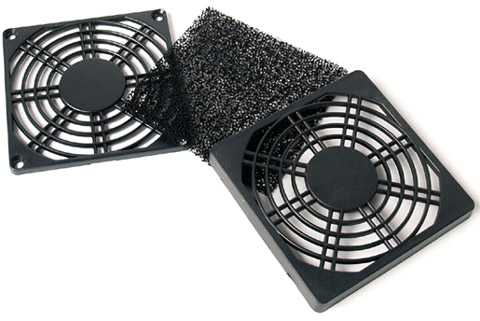 120mm Fan Filter
Nexus Fan Filters filter the dust out of your computer, keeping your PC components clean and minimizing the chances of fan noise, and even fan failure.The fan filter package comes with a fan filter cover, fan filter, and installation bracket.
Fan Filters Increase Computer Life
A case fan blowing cool air inside a computer case, can also blow in dust and dirt. When this happens the fan can gather dust on its blades and get out of balance. This will eventually cause noise and the fan can even break down faster. A fan filter is a simple and efficient solution to keep your fans and computer computer components clean. Fans will remain clean and silent, and you will extend the lifetime of the fans. Fan filters also increase PC performance by keeping PC components clean.
The material in the Nexus FF-80 fan filter is dense, and efficiently keeps dust out. The filter is very easy to remove and clean.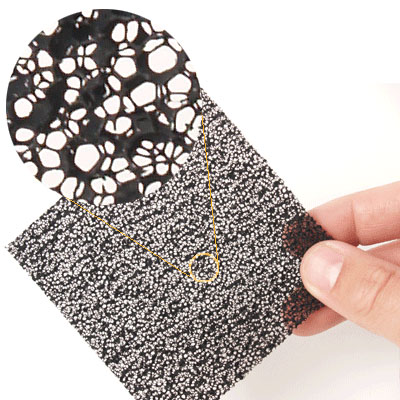 120mm Fan Filter
Fan filters efficiently keeps dust and dirt out of your PC system
Easy to remove and clean
Extends fan life
Easy to install, filter fits easily into every PC
Extends PC life
Filter increases PC performance (by keeping components clean)
FF-120 Fan Filter Components
Fan filter cover
Fan filter
Installation bracket
Fan Filter Instructions
Reminder: To ensure proper airflow to your PC, make sure to clean your fan filter on a regular basis.
How To Clean Filter: Simply wash the fan filter with clean water and dry in a well ventilated area, taking care to keep filter away from direct sunlight. Do not us blow dryer or any other electric device to dry the fan filter, as this can damage your filter. When filter is clean and dry, simply re-install over your case fan using the easy-to-use installation bracket.

You might also be interested in:
Nexus 80mm Fan Filter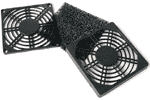 $4.29