Warning: Technology changes very quickly so it is always recommended that you look at the date when the article was last updated. If you have any questions feel free to contact us.
Article Date: 11-12-2016
Bluetooth vs. 2.4 Ghz Wireless vs. Infrared vs. Wi-Fi
What Is Bluetooth?
What Is 2.4 Ghz Wireless?
What Is Infrared?
All About Wi-Fi
What About Wi-Fi Direct?
What Is Bluetooth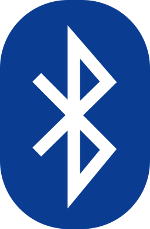 Bluetooth 4.0, is a specific protocol for device to device communication using a radio frequency. Bluetooth is most commonly known as a protocol for hands off phone control. Yet, Bluetooth is used for a lot more than just phone control.
Bluetooth devices include keyboards, mice, headphones, gaming controllers, remote controls, printers, and cameras are the most common computer devices using Bluetooth. Bluetooth devices typically have a range of about 30 feet, do not require line of site to send a signal, and can even go through walls. Bluetooth has the disadvantage of being less secure than other wireless communications.
Bluetooth accessories can be easily swapped from device to device. If you have a laptop, desktop PC, Play Station, Xbox, and/or SmartTV with Bluetooth (or a Bluetooth dongle), you can connect a Bluetooth accessory to that device.
Bluetooth Dongle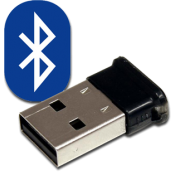 Keyboards, mice, headphones, gaming controllers, and remote controls are being released, more and more commonly, as Bluetooth devices. This doesn't mean you can't use Bluetooth devices unless your motherboard has Bluetooth. Bluetooth dongles are available in a convenient, small package that can be used on your USB 2.0 port on your PC. Quality bluetooth dongles typically run around $15, and have the added advantage of being portable between devices. In other words, no need to worry if your PC supports Bluetooth, just take your Bluetooth dongle with you and you can use any Bluetooth device with your computer (or other devices with a USB 2.0 port.
Yet, that being said, you might be able to save yourself $15, if your PC already features Bluetooth as a feature. Frequently, PCs designed for gamers also feature Bluetooth (as well as Wi-Fi) out of the box. Bluetooth is convenient because the user can use multiple devices and not need to worry if they have a compatible dongle to go along with each device.
2.4 Ghz Wireless

When a device states that it uses 2.4 Ghz Wireless, this typically means it uses a 2.4 Ghz proprietary radio frequency. These devices typically include their own wireless USB dongle. They are similar to Bluetooth, but specific to that particular device.
What Is Infrared?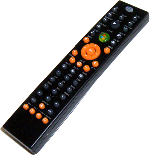 Infrared is typically used with remote controls. Infrared is inexpensive and common. However, infrared requires a line of site transmission.
All About Wi-Fi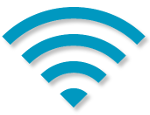 Wi-Fi (or 802.11) is the wireless standard most often used for networking wirelessly. It allows devices to connect together by using wireless routers which are connected to the internet. Devices can also be plugged in (wired) into a wireless access point in order to gain access to the internet without the need for wires to be run directly to the device (computer) from the main internet connection. The most common Wireless standards Wireless G and Wireless N, use a 2.4 Ghz frequency range (just like Bluetooth and proprietary 2.4 Ghz devices) to operate.
PCs or devices which are further away than your WiFi hub allows are often hooked together using multiple Wireless access points.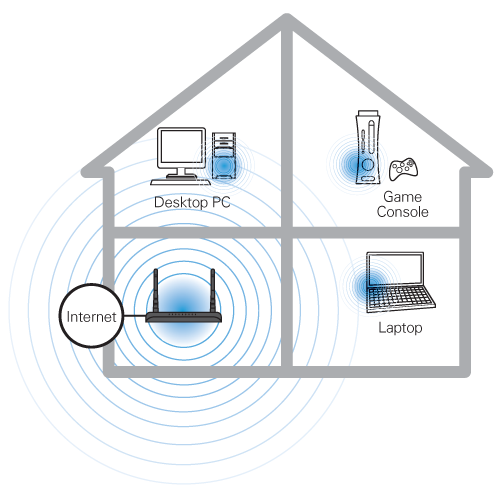 Distance

Frequency

Speed

Security

Bluetooth 4.0

Typically 30 Feet (Depends On Device, Maximum 200 Feet)

2.4 Ghz

25 Mbps

128-bit encryption

Wireless B

Max. 150 Feet

2.4 Ghz

11 Mbps

Wireless G

Max. 170 Feet

2.4 Ghz

54 Mbps

Wireless N

Max. 230 Feet

2.4 Ghz AND 5 Ghz

Can operate on Multipe Signals (MIMO)

130 Mbps (in theory up to 450 Mbps with 3 antennas)

Wireless AC

(Gigabit Wi-Fi)

Max. 230 Feet (but with greater throughput at similar distance to Wireless N)

2.4 Ghz AND 5 Ghz

Can operate on Multiple Signals (MIMO)

In theory up to 1.3 Gbps (each data stream can run up to 433 Mbps)

WPA2 security (AES 256-bit key-based encryption)

WiFi Direct

(Competing with Bluetooth for communication from devices to PCs backwards compatible with legacy Wi-Fi devices)

Max 656 Feet

Up to 250 Mbps

WPA2 security (AES 256-bit key-based encryption)
Wi-Fi Direct
Besides networking computers together, Wi-Fi is also available directly (device to device) as WiFi Direct. WiFi Direct is typically used phone to phone, phone to printer, phone to compatible laptop, or phone to compatible TV. Wi-Fi Direct is pretty much the same thing as Bluetooth, but is faster, has longer range, and better security than Bluetooth. As of the time of this writing, Wi-Fi direct devices were much less common than Bluetooth devices. Wi-Fi Direct is not a replacement for an internet connection, but rather a way of connecting devices together without the need of wires or a wireless hub.