Warning: Technology changes very quickly so it is always recommended that you look at the date when the article was last updated. If you have any questions feel free to contact us.
Article Date: 05-04-2015
What Is 4K Video?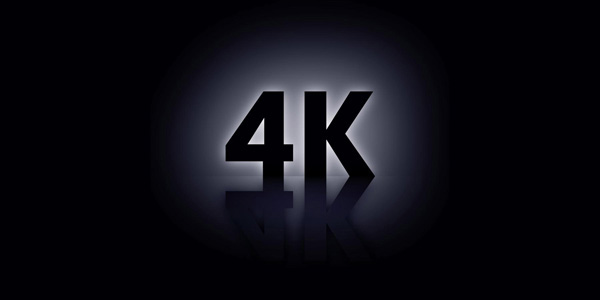 What are 4K and Ultra HD? What is 1080p? Does my PC Include 4K Capabilities?
4K refers to a TV or monitor display that is capable of approximately 4000 horizontal pixels. 4K is displayed at either 4096 x 2160 pixels (media with a 1.9:1 aspect ratio), or 3840 x 2160 pixels (media with a 16:9 aspect ratio). Originally 4K referred to the 4K digital cinema standard with 4096 x 2160 pixels. Ultra HD refers to 3840 x 2160 pixels ultra-high-definition consumer format (also commonly referred to as 4K video).
Ultra HD refers to the 4K standard adopted by the broadcast television industry and YouTube. Ultra HD refers to a resolution of 3840 pixels x 2160 lines (8.3 megapixels). The term "Ultra HD" can also be referred to as Ultra-High-Definition television, Ultra HD television, UHDTV, or UHD. Ultra HD can include 4K Ultra HD and 8K Ultra HD.
4K video takes a solid 1Gb/s connection for reliable playback (unless compressed). This means it requires modern hard drives, the right video connectors, an above average internet and network connections to work.
What Makes 4K Really Cool?
With 4K video you can sit close to your screen and not have the same type of distortion of resolution that you experience with High Definition and Standard Definition broadcast. You can sit close and have the image envelope your field of vision, causing you to be totally immersed in what you are looking at.
4K also has increased color (12 bit, 36 channel) and sound definition. 4K monitors actually provide four times the details of High Definition (HD) Monitors and Television.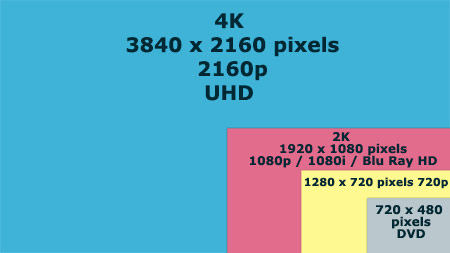 What is 720p, 1080i, 1080p, and 2160p?
In a nutshell the following video/broadcast standards translate as follows.
4K=2160p
HDTV Broadcast=720p @ 60 fps or 1080p @30fps
Blu Ray = 1080i @ 24fps
DVD = 576p
---
OLD VIDEO STANDARDS
PAL Broadcast = 576pi
NTS Broadcast = 480i
Where Do I Get 4K Video From?
The only sources (in the U.S.) of 4K media, as of the time of this writing, are the absolute highest definition 4K games (hint: not all 4K games are really 4K resolution), direct play from an upscale 4K video camera, direct play of 4K video downloaded to your PC, and pricey and proprietary ultra HD players. Streaming, broadcast, almost all games, and Blu Ray aren't truly 4K (yet).
In addition to this, downloaded 4K videos and USB stick varieties of 4K video come with a real sticker shock ($30 on up). Additionally there are a limited amount of films available at 4K (around 200 movies and television episodes from Sony's Video Unlimited – which works with their ultra HD player).
Keep in mind that "Filmed In 4K" and "Blu-Ray Mastered for 4K" are not truly 4K video, but rather are misleading marketing slogans.
For more information on current and future 4K video content, checkout this article: http://www.tomsguide.com/us/4k-video-source-faq,news-18021.html
How Much Space Does 4K Video Take Up?
Space requirements for 2 hours of uncompressed 4K video are about 55 GB of hard drive storage.
Which Video Outputs Support 4K?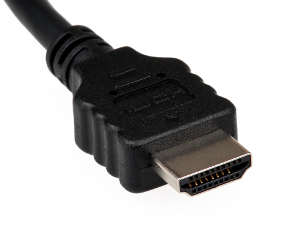 HDMI 2.0, Display Port 1.2, and Thunderbolt 2 are the current video outputs capable of 4K video output at 50 and 60 frames per second.
Thunderbolt 2 can be pricey since it requires a motherboard with Thunderbolt 2 expansion capabilities, as well as a Thunderbolt 2 add-in card. As of the time of this writing, PC motherboard manufacturers were opting out of including Thunderbolt as an onboard option on motherboards. Also, Thunderbolt 2 capable monitors are extremely limited. Thunderbolt has the added advantage of being completely daisy chainable and is specially designed to work audio and video production.
HDMI 2.0 (as of the time of this writing) is not widely available. Onboard connectors are still HDMI 1.4 or below, and most video cards feature HDMI 1.4 or below as well.
The GTX 9XX series cards do offer HDMI 2.0. HDMI 2.0 offers 4K at stream rates at 50/60fps (depending on dimensions). So if you are looking to future proof yourself for true 4K resolution at frame rates of 50 to 60 frames per second, consider adding a GTX 9XX video card to your PC.
Will 1080p and Blu Ray Be Backwards Compatible With 4K?
Yes, you can transfer 1080p, 1080i, 720p, and 576p (DVD) to a 4K (ultra high definition - UHD) monitor or television.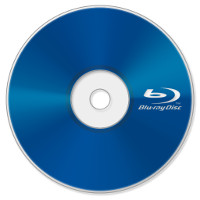 Will My Blu Ray Produce 4K?
No, your Blu Ray doesn't truly produce 4K video. Blu Ray videos which are marketed as "Mastered in 4K" and blu ray machines which are marketed as "4K Blu Ray" are somewhat misleading because their output is 1080p/24 or 1920 x 1080 pixels at 24 fps which is then upconverted to your monitor/TV standard (usually 1080p 60 fps). Blu Ray players truly capable of reading and transmitting 4K are due to be out sometime by the end of 2015, however. So, stay tuned. http://www.blu-ray.com/news/?id=14923
What Devices Support 4K?
In order to watch true 4K movies, you need to have a 4K TV or monitor, an HDMI 2.0 video output, and you need to have 4K video downloaded to your PC (or else you need an Ultra HD video player).
However, you can also watch 4K video (video with at least 3840x2160 pixels) over an HDMI 1.4 connector, a Display Port 1.2 connector, or Thunderbolt 2 (monitors are limited). But in these cases, you will have limitations to the 4K standard.
In the case of HDMI 1.4 and Display Port 1.2, you won't have quite the same range of colors and audio (some people say this 4K feature is barely noticeable even to the trained eye). Also, Display Port 1.2 (DP 1.2) is usually not available on televisions. In the case of Thunderbolt 2, you would need to set up your audio to run over S/PDIF to a Thunderbolt 2 compatible monitor (there aren't very many of these).
A 4K Television For Computer Work?
If using a PC for computer work, sometimes 30 fps is not good enough. 30 fps can cause issues with mouse responsiveness and with screen flicker rate. Because of this, if a computer user purchases a television for use with their PC, and is therefore using HDMI, they may run into problems when using their PC for non-media purposes unless they get HDMI 2.0 (for 50-60 frames per second). Also, true 4K colors and audio aren't available without HDMI 2.0. However, for most purposes (dvd movies, blu ray movies, streaming, and gaming) 30fps is acceptable (HDMI 1.4).
The GTX 9XX series cards do have HDMI 2.0, so they would give the full 4K experience, and be less vexing when a computer user desires to use their PC for dual-use as an OFFICE PC, AND an HDTV.
4K Monitor and Ultra High Definition Televisions
The 4K monitors/TVs include four times the detail of HDTV. Yet, out of the box (without making custom setting modifications), the print on most 4K or Ultra HD monitors and televisions ends up being super small, UNLESS you go with at least a 40" or above monitor. Because of this, at the current prices, 4K isn't likely to be the best bang for your buck for a multi-purpose computer (office work and home theatre PC).
Another thought to keep in mind is that with a larger monitor, the need for some software to automate the division of panes, becomes greater than with multiple smaller monitors. Additionally, HD TVs and UHD TVs are coming along nicely, but the sharpness and brightness desired for computer work can often be lacking even on Ultra High Definition TVs. If you do use an HDTV or UHD TV, make sure to get a TV with specifications with a 60 Hz or greater refresh rate.
The general consensus is that the 4K Monitors and TVs aren't worth it for most uses (YET). All of that being said, if you have the funds for an Ultra HD monitor and can get one that is large enough to keep you from squinting, you will be rewarding with phenomenal sharpness.
4K Video Chart | How Video Connectors Support 4K
| | | | | | |
| --- | --- | --- | --- | --- | --- |
| HDMI 2.0     | GTX 9XX Cards have HDMI 2.0 Connectors, most cards don't | Works with Monitors/TVs including HDTVs and UHD TVs (4K) | Capable of 4K at 50-60 fps | Full 4K Range of Colors (12 bit, 32 channels)        | Full 4K range of Audio |
| HDMI 1.4     | Most onboard and video cards include this, but a few don't | Works with some limitations on Monitors/TVs including HDTVs and UHD TVs (4K) | Limited to 24-30 fps 4K (good for movies, not so good for computer work) |   | Includes Audio |
| DP 1.3 | NOT OUT YET | For Monitors Only | Cable of 5K at 60 fps |   | Includes Audio |
| DP 1.2 | Most onboard and video cards include this | For Monitors Only | Capable of 4K at 50-60 fps |   | Includes Audio |
| Thunderbolt 2 | Need Thunderbolt capable MB and Thunderbolt Card | Only A Few Monitors Support | Capable of 4K at 50-60 fps |   | Need to get audio over S/PDIF |
| DVI-D | Some onboard and video cards include this | For Monitors Only | Max 2560x1600 at 85 fps |   | Need to get audio over S/PDIF |
Interesting Video Display Trivia
Superbowl | http://mashable.com/2014/01/31/super-bowl-fox-4k Fox shot 2015's Superbowl with 4K. The broadcast won't be available in 4K, but that doesn't mean that shooting in 4K doesn't benefit the viewer. Shooting in 4K allowed Fox to "to do an electronic zoom and maintain resolution".
Thomas Edison | Thomas Edison believed that any frame rate below 46 frames per second would cause eye strain.
Cinematic Effect | Increased depth of field and motion blur work together to make movies look cinematic. Most movies are shot in 24 fps, a few frames above what the human brain requires to see individual images, not as separate images, but as motion. While some movie producers are experimenting by shooting movies in 48 fps, the reviews of this effect are mixed. The resulting movies are too realistic, lending the viewer to pick apart the story, rather than be engaged by the movie. For sports and documentaries, the desired effect might be the opposite – viewers want to see every ounce of detail. Of course, frames per second, is not the same as 4K resolution, but these discussions are important to keep in mind when looking at whether your PC setup is future proof for 4K.
Some 4K and Frame Rate Reading
http://en.wikipedia.org/wiki/4K_resolution
http://en.wikipedia.org/wiki/Frame_rate
http://www.cnet.com/news/hdmi-2-0-what-you-need-to-know/
http://www.techradar.com/us/news/television/ultra-hd-everything-you-need-to-know-about-4k-tv-1048954
http://www.crutchfield.com/S-HbNJ5cIuvmh/learn/4k-ultra-high-definition-tv.html
http://gizmodo.com/5969817/the-hobbit-an-unexpected-masterclass-in-why-48-fps-fails