Warning: Technology changes very quickly so it is always recommended that you look at the date when the article was last updated. If you have any questions feel free to contact us.
Article Date: 08-07-2014
How To Keep Your Computer Safe
Disclaimer: While we strive to give you the most accurate and helpful computer advice possible:
SilentPC.com (Cool Tech PC Inc.) cannot be held responsible for any damage to your computer's software by attempting to follow the PC Safety recommendations detailed on this page.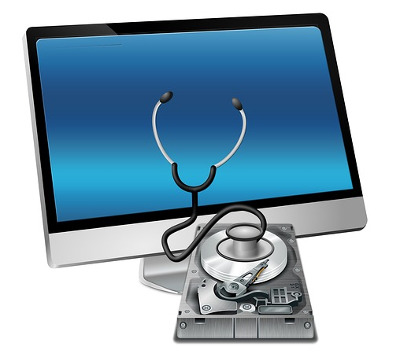 Computer Security
There are a few things every computer user can do to ensure that their computer runs safely and stays virus-free. The first step to keep your PC secure is to have an adequate anti-virus program and an anti-malware program installed.
Anti-virus and anti-malware software will help defend your computer against attacks and intrusions. It's always best to keep one of each type of software running on your computer, since often times malware is not considered a virus and will not be stopped by anti-virus software alone.
Safe Anti-Virus and Anti-Malware Recommendations
There are many different types of computer safety programs to choose from on the Internet, so we've narrowed down what has worked best for us, and are the easiest to use, versus programs which don't work well, or tax your machine's resources. These recommendations are based on our experience repairing PCs in the shop.
(*Note: If your computer is currently infected, run virus termination software first, and then all of the anti-virus/anti-malware software programs mentioned above.)
Basic Precautions for Keeping Your PC Safe From Viruses And Malicious Content
Preventing viruses and malware from infecting your PC is much easier than removing them. Start with good anti-virus software and anti-malware software on your computer, but also take some general precautions.

Only visit trustworthy sites or sites that you know are safe.

Visiting sites that may be compromised or unknown can cause your machine to become infected with viruses and malware.

Never open or download attachments from e-mails you don't recognize.

This could be that someone is trying to send you a virus. Also you should never download unexpected attachments from friends or family. If you find that you're receiving strange e-mails with odd offers from people you know, it could be possible that their e-mail has been compromised.

Always keep your operating system (OS) and anti-virus or anti-malware programs Up-To-Date.

You can even set a time when you won't be using your computer to run updates and scans. Operating systems and security programs, which are not kept up to date, can be compromised, and are more susceptible to breaches.

Use unique and strong passwords for everything.

Using different passwords for different accounts is the best way to stop someone from stealing or accessing important information. Use a password manager to manage all and store your passwords. We recommend Keepass.
Free "Fix All" Programs Can Harm Your PC
The Internet abounds with programs that promise to fix all of your problems. Registry cleaners, driver finders, and all manner of fix-it utilities which promise to solve all of your computer problems. Truth is they will almost always require you to pay for the full-version before taking action. What's worse is that often times these programs contain malware, or can harm Windows, leaving your PC in worse shape than it was originally.
Final Computer Security Advice
The Internet is a dangerous place for an unprotected PC. Always use reputable software downloaded from trusted websites.
Backup, Backup, Backup
Above all else the best way to keep your PC is to keep plenty of backups.
We cannot state this enough: backup, backup, backup.
In PART TWO of this series, we will be looking into ways of keeping your computer preforming fast.
As always, we're here to help. If something has already happened to your machine and you're not sure what it is, contacting a technician is always a step in the right direction. Feel free to contact us at (360) 687-8883 or support@cooltechpc.com.