Best Computer for Photo Editing
Photo and Video Editing PC
Our Photo and Video Editing PC meets 100% of Adobe Pro requirements (Adobe Photoshop, Premiere, and After Effects), works effortlessly with programs such as Davinci Resolve and Avid Media Composer, and yet is still quiet. This professional Photoshop and Premiere Pro PC is built to take full advantage of all current (and future) photo editing and video editing programs with ample fast DDR4 RAM, a Intel X-Series CPU, with your choice of lightning fast M.2 or SSD, plus a default storage drive for media, and a NVIDIA® GTX or Quadro professional graphics solution.
Need An Even More Serious Pro Video Editing Rig?
Check out our Professional Video Editing Workstation
Professional Photo and Video Editing Features
Ample, usable DDR4 RAM | for quick and reliable photo and video manipulation
Dedicated Operating System SSD | for increased performance and reliability
Dedicated Scratch Disk | to eliminate Photoshop bottlenecks use another high-speed SSD (high-speed PCIe NVMe, M.2 NVMe, or standard SSD) as a Scratch Drive
Dedicated Data Storage Disk | comes default with a large mechanical drive for storing large photo and video files (without slowing down your operating system drive)
Thunderbolt 3 Ports | for photo and video editing peripherals
NVIDIA GeForce RTX Series or Quadro GPU Photoshop and video editing perfect video card options
Blazing-fast performance and smooth, fluid interactivity in Adobe® Creative Suite
Ideal for photographers, web designers, multi-media artists, and video professionals
Every feature of this Professional Photo and Video Editing PC has been designed to bring you the best performance, performance required from a PC designed for the graphic and video artist, without compromising the silence needed in a media production environment.
Photoshop and Video Editing GPU Cards
For most professionals, we recommend GTX series video cards for editing photos and videos. Photoshop artists and video editors that work with a lot of the latest filters and/or 3D animation may benefit from NVIDIA® Quadro® cards. Our video cards are designed to be quiet and run near silent or even in a fanless mode (depending on load).
Best PC for Photography, Web Design, Video Editing, and Art
Our Photo and Video Editing PC is the absolute best choice for photography, web design, and all but the most serious, professional-level video editing. This photo and video computer is designed specifically for the professional photographer or media artist, and semi-professional to freelance level videographer or video editor.
Our Photo and Video Editing PC also makes a great Art PC or Web Design PC. As a photographer, artist, web designer, or videographer, you know that you CAN'T AFFORD TO WAIT ON YOUR COMPUTER when opening multiple images, splicing together video from multiple sources, and applying filters and effects to your work. Not only will you not have to wait, but (as is the case with all of our PCs), you will have the added advantage of knowing that your machine will be quiet, and will leave you free from the distraction of irritating PC noise.
Best Photoshop or Video Editing Design. Period.
With the combination of quiet features in the case, built in silent case insulation, Photo Video design, and top performing parts, this quiet Photo and Video Editor is the quietest and best Photoshop PC or Video Editing PC of its caliber.
Important Photo and Video Editor Considerations
The following are important considerations when planning out a system for Photoshop or for Video Editing.
RAM | 16GB RAM is the bare minimum amount of RAM for Photoshop, with even more needed for processing video
Hard Drive Dedicated to OS + Software | Having a fast hard drive set for software will deliver fast startup times and greater reliability from Windows
Scratch Drive | Having a fast M.2 drive or SSD set up as a scratch drive will stop bottlenecks
Large Data Drive | Photos and Video take a lot of space - we recommend at least one large data drive
Quality Photo Video Graphics Card | We recommend GeForce RTX cards for most photo and video professionals and Nvidia Quadro cards for those doing CAD
Thunderbolt 3 | Thunderbolt is an important option to add tons of external storage drives
Multi-Monitor Support | Enhance your video workflow with multiple 4K monitors for greater access to your timeline and preview screens
Best Computer for Photo Editing | Video Editing PC Features
This Photo and Video Editing PC is built around a Premium Quiet Mid-Tower Case in combination with a fully modular quiet power supply, and DDR4 Memory. As always, we replace stock fans with ultra quiet case fans. We offer premium video card options with Fanless Hybrid coolers (silent under typical loads).
All of our Elite PCs come with a standard 2-Year Warranty
Fanless Hybrid Video Cards
Thunderbolt
M.2 Options
Easy Upgrades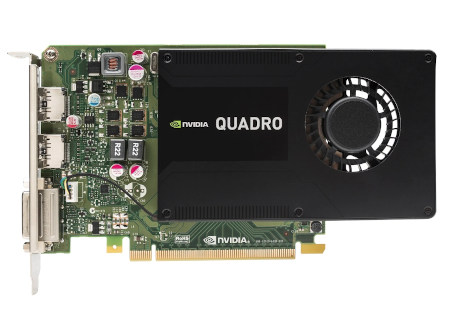 Best Computer for Photo Editing | Video Editing PC Core Components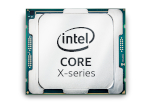 Intel X-Series processors
are the ultimate creator PC platform. Featuring unlocked processors, this top-of-the-line series pushes the boundaries for creator workflows—for photo and video editing, visual effects, motion graphics, 3D animation and high-end gaming.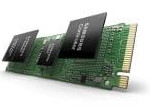 Every PC we sell comes defaulted with an SSD!
Solid-state drives (SSD) have no moving parts, so they make no noise, have fast read times, and are more reliable than standard mechanical hard drives. Standard mechanical hard drives are much less expensive per gigabyte, so use a high capacity drive for storing your large files.
Upgrade to an NVMe PCIe SSD drive for blazing fast speeds!

Create with confidence using NVIDIA Quadro
Meet the tightest graphics and video production deadlines and most stringent budgets using Quadro graphics solutions, built for professionals. Quadro GPUs offer faster performance with superior image quality and provide a fully-integrated and optimized workflow across the spectrum of the latest Adobe Creative Suite 3D applications, such as Adobe Photoshop CC and Adobe After Effects.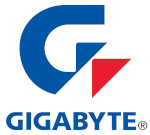 GIGABYTE Motherboards
are lasting Quality that bring together a unique blend of features and technologies that offer users the absolute ultimate platform for your next PC build. Our motherboards contain fanless heatsinks and heatpipes to effectively cool the chipset heatsink and voltage regulators, without the use of noisy fans.

High Quality Memory
This PC comes with your choice of high quality Kingston® or Corsair memory. We use Kingston® and Corsair memory because they are highly reliable and feature a lifetime warranty. This PC has options for up to 256GB of RAM for those desiring ultimate performance!
Fractal Design Define R5 Quiet Performance Case Dimensions
Width: 9.1in
Depth: 20.9in
Height: 18.2in
Fractal Design Define R5 Quiet Performance Case Front Ports
2 x USB 3.0, 2 x USB 2.0
2 x Audio Front Ports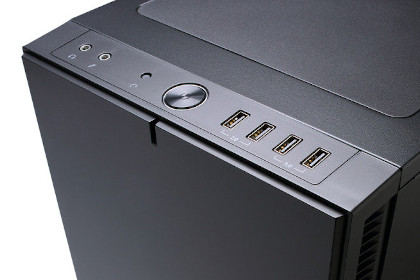 Gigabyte X299X AORUS MASTER Motherboard Specs
Intel® Socket 2066 for X-Series Processors
Intel® X299 Chipset
Up to 256 GB of DDR4 Memory
2 x PCI Express x16 slots, running at x16
2 x PCI Express x16 slots, running at x8
1 x USB Type-C™ port, with USB 3.2 Gen 2 support
1 x USB 3.2 Gen 2 Type-A port (red)
6 x USB 3.2 Gen 1 ports
2 x USB 2.0/1.1 ports
6X SATA 6Gb/s
3X M.2 (PCIe 3.0 x4)
2 x RJ-45 ports (1 x Aquantia 5GbE LAN chip, 1 x Intel® GbE LAN chip)
5 x audio jacks, 1 x optical S/PDIF Out (Realtek® ALC1220-VB codec)
Wi-Fi 802.11a/b/g/n/ac/ax, supporting 2.4/5 GHz Dual-Band
Bluetooth V5.0
ATX Form Factor
We don't just choose quieter parts, we choose the quietest, best performing parts available and assemble them cleanly to optimize airflow and minimize the slightest vibration. We don't just replace one or two parts in our system with relatively quiet components, we replace each component with the quietest part available. You will be amazed at how quiet our systems are!
And like always, SilentPC.com backs our systems with a great warranty along with the best professional, courteous technical service and support on the market today. Not sure what configuration would best suit you? Contact our Sales Team to receive a custom quote!